Who We ArE
We are a non-profit student care centre that provides supervised care before and after school hours to meet the needs of Primary 1 to 6 students whose parents are at work or otherwise unable to care for them at home
Our History
Heartfriends BASC was started in January 1999 by St John's-St Margaret's Church (SJSM) in partnership with Tanjong Pagar Community Development Council and Pasir Panjang Citizen's Consultative Committee to serve the community of Dover.

It was was set up in response to God's call to SJSM to love and care in practical ways for each other regardless of race, language, or religion.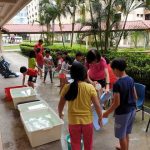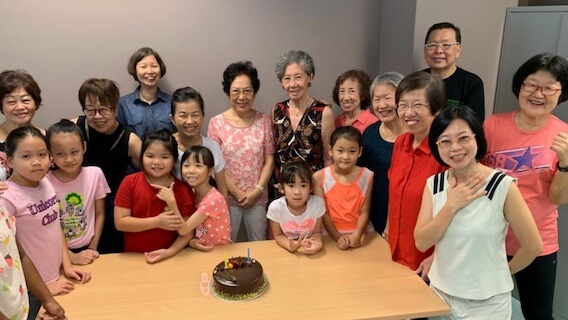 Our Mission
To serve the Dover and neighbouring communities by providing an affordable and quality student care service based on Christian love and commitment.
Guiding Principles
We provide a homely and secure environment
We work with parents, schools, and MSF to give wholesome care
We emphasise a balanced focus on intellectual, emotional, and character development
We help needy families with financial assistance
We meet the needs of individual children
Our Core Values
Consistency counts
Available always
Respectful Relationships
Delight in Duty
Share and Support
Our Staff

Left to Right : Julie Fam (Programme Staff), May Zee (Programme Staff), Julia Loy (Centre Manager), Sally Ho (Admin and Programme Staff), Tee Suan Choo (Cook and Cleaner), Serene Yan (Cook and Cleaner), Marie Lim (Programme Staff)